Two Wheel thrills at America's Natural Park of Speed!
A behind the scenes look at the MotoAmerica Dunlop Championship featuring Disrupt Racing.
Video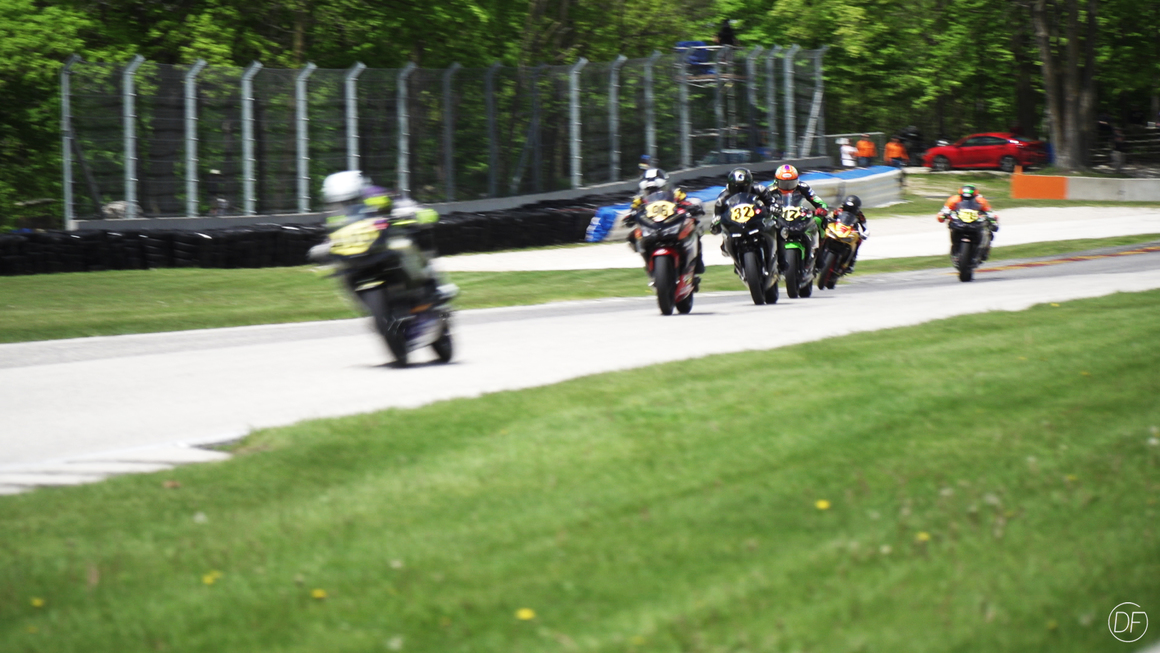 Still from DREAM MACHINES Two Wheel Speed Demons
I have always been a huge fan of racing. I remember back when I was a young whipper snapper, my Dad and Uncle Jim would take my brother and me to the Sprint car races at Wilmont Speedway and the NHRA Drags at Great Lakes Dragaway. I grew up loving and admiring fast machines and the daring men who piloted them. My love affair with racing and my affinity for speed only continues to grow stronger as I get older. Road America in Elkhart Lake, Wisconsin is a big part of that.
Still from DREAM MACHINES Two Wheel Speed Demons
About 5 years ago, I met my good friend Shields Bergstrom. He is a very talented racing driver and a documentary film producer. Connected through a mutual friend, we quickly bonded over our shared passion for speed and racing.

He was developing a documentary about the passion of driving called "Why We Drive" (
https://www.facebook.com/whywedrivemovie/
) and needed a cinematographer to join his team. I was ecstatic at the opportunity.
He told me we would be filming at Road America (
https://www.roadamerica.com/
). At that time I had never personally experienced Road America. Thanks to Shields and his film I got a royal introduction to one of the greatest places on earth (if you're a gear head like me). If you have never been there, a great description would be "America's Natural Park of Speed." It's a marvelous track set in an incredibly scenic natural backdrop of Elkhart Lake, Wisconsin. It features rolling hills and lots of towering birch and oak trees.
Still from DREAM MACHINES Two Wheel Speed Demons
Back when we filmed Why We Drive, I got the privilege of filming with Media Credentials, which means you can go between the fencing and the barriers, where no fans are allowed. As soon as I experienced the sights and sounds from that perspective, I became addicted. Since that first experience at Road America, it's set me on a path to immerse myself in motorsports as much as possible. As Shields often jokes, it's a lifestyle - and one I'll gladly live out. Any chance I get to go to Road America I jump at.

Photo by Don Ford
Flash forward to this past weekend.

Jesse Jay and his MotoAmerica racing team Disrupt Racing invited me to cover their races. I was late in applying, but the excellent communications folks at Road America graciously granted me the coveted Media Credentials. I was once again back where I am most happy - beyond the fence with an orange vest on and my eyes seeking out the perfect shot through the lens finder of my camera.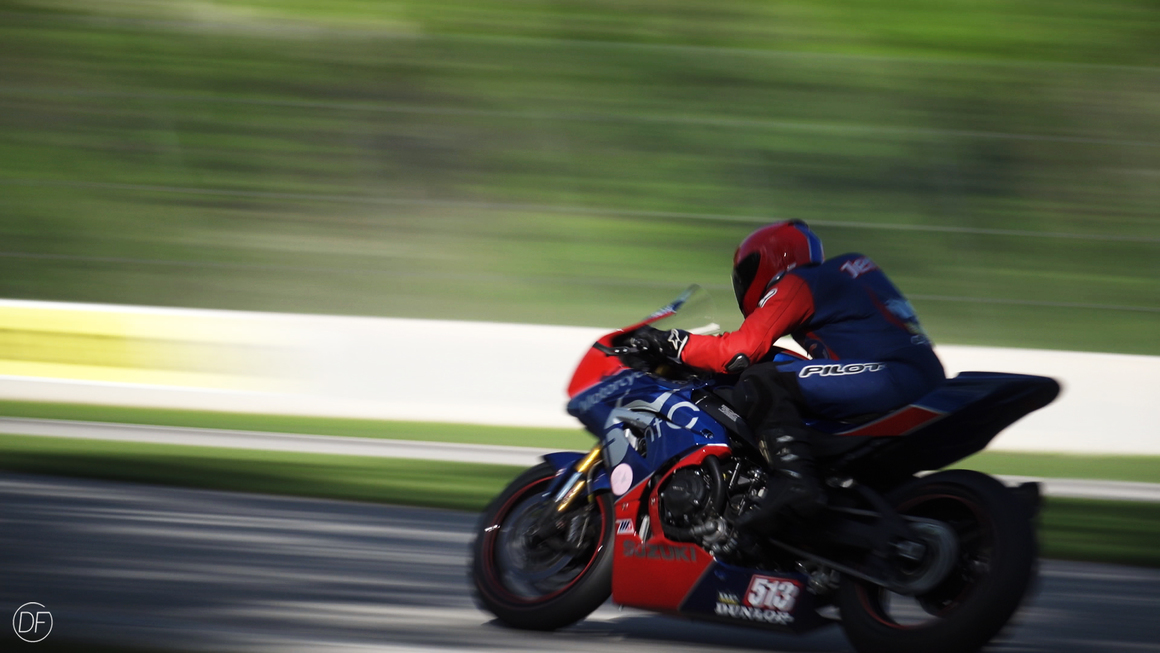 Still from DREAM MACHINES Two Wheel Speed Demons
The weekend's event was the MotoAmerica Dunlop Championship (
https://motoamerica.com/
) and the racing was very competitive and exciting. If you've never been to a motorcycle race, it's something you need to experience first hand. It's different from seeing auto racing because these bikes are insanely fast and the dynamics of riding are really exciting to watch. The racers lean the bikes over in the corners, grazing their knees on the pavement. When they come out of the corner, the powerful bikes will lift the front tire off the ground on the upshift, and the sounds these machines make will make the hair on your neck stand up.
Still from DREAM MACHINES Two Wheel Speed Demons
While I was at the track on Sunday, I met some of the other media characters including the venerable Road America photographer Mike McGill. He took me under his wing and showed me one of his favorite spots to catch some great shots of the bikes popping wheelies as they pass within feet of the camera position. Indeed I captured some of my favorite shots in that very spot, and I happily give credit to Mr. McGill for those shots. I encourage you to check out his amazing photography at
www.fotki.com/lestension
.
Still from DREAM MACHINES Two Wheel Speed Demons
Having Media Credentials also gets you access to the paddock and the pits. I spent some time with my gracious hosts Disrupt Racing (
https://www.facebook.com/GeneseeRacing/
) and captured some interesting prep work on the bike as they prepared for the race day. I can't thank Jesse Jay and the rest of the team enough for the opportunity to be a fly on the wall on one of their race days. I hope to be able to cover more events with them this year.
Photos by Don Ford
I assembled all of the best footage I captured from that day into an 8 minute video. I am beyond thrilled with how this video turned out. I am an enormous fan of the classic Bruce Brown Documentary "On Any Sunday" as well as his son, Dana Brown's fantastic sequel "On Any Sunday: The Return". In my eyes they are timeless films and the cinematography and editing are wonderful in both. Look for a little of their inspiration in this latest video.
Still from DREAM MACHINES Two Wheel Speed Demons
With that said - enjoy the latest episode of my DREAM MACHINES Video Series: Two Wheel Speed Demons.
Written by Don Ford for Piston Republic
All photos and video belong to Don Ford Productions.