May 2018: Cars, Coffee, and an Uplifting Guest
Rock Lake Motors delivers a show where more than just spirits were lifted
Entertainment
SVT_MAN - May 08, 2018
October 1, 2017 is a day I'll never forget.
Early that October morning became the first time I ever attended
Rock Lake Motors Cars & Coffee
in Lakes Mills, WI. It certainly left a great, lasting impression.
But, of course, even a great event like Cars & Coffee couldn't top the fact it was also
the day I proposed to my then-girlfriend
(who is now my wife). Yes, a lot of things have changed since that beautiful fall day. A marriage will do that. But, at the same time, many things are still the same.
Most importantly: I'm still a huge automotive enthusiast.
So, without any hesitation, when I learned that the 2018 edition of
Cars & Coffee
was kicking off in May, I was excited. But I also wanted to manage my expectations. Was my first Cars & Coffee experience clouded by the fact I proposed to my then-future wife that same day?
The first time I was captured by it all:
The sights. The sounds. The event. (And then, of course, THE event.)
And, yes - definitely by this beautiful GT350 that I stood next to:
But, this time around, would some special Mustangs, mint Porsches, and highly-strung Italian exotics be enough to capture and satisfy my automotive fix?
Or would I find that my first experience at Cars & Coffee was an anomaly?
Deja Vu?
When I woke up to sunny skies and temperatures in the 70s, a small part of me wondered whether the entire show would feel exactly the same.

Not that I was fearful that would be a bad thing. After all, I had a wonderful time at the October 2017 edition.

But, while some enthusiasts might want to see the same thing every time, I'm one enthusiast who believes that variety keeps things interesting. If I'm honest, sometimes the "odd ball stuff" that is truly unique is what really captures me more than the same sports cars each time.

Impressions Elevated
Upon entering the Cars & Coffee show from the south on Church Street (you can tour the streets using the Street View below), it was immediately obvious that different vehicles were present versus the October 2017 edition.
This time around, the first sights were British, Italian, and Japanese dream machines.
Original Photo Credit: Rock Lake Motors
That was a good start - but, of course, I wanted more. So I continued on down Church Street. As I neared the Rock Lake Motors' building, I focused intently on a specific vehicle.
My eyes were drawn and my spirit was lifted.
Truth be told, I'm happy to report my spirit wasn't the only thing lifted:
Lifted Porsche?
Wait - a lifted Porsche? Isn't that sacrilegious or something?
Well, not quite.
Porsche has a storied off-road history
with their cars, actually.
Still, I froze, dead in my tracks, when I saw this Safari Porsche. Just not for the reason you might think.
I wasn't so much in shock at seeing a lifted Porsche. No - it was more because, to the best of my knowledge, this is the
car that those Hoonigan folks drove on the ice
earlier this year and it's also
the
Safari Porsche I wrote about in my previous
article highlighting Kelly-Moss Road and Race
(and the
Ringbrothers
).
I was genuinely shocked because I never suspected to see this car.
Full disclosure:
I made no effort whatsoever to coordinate with
Kelly-Moss
either. (Translation: This site is run as a hobby for me ... I have a day job even though this is my passion.)
So it was truly a "solar eclipse" moment - one of those rare moments in time where I felt an overwhelming sense of awe at how well things had aligned for me to see this vehicle.
Of course, with a solar eclipse, we can predict it will happen. But this? Well, I had no idea I'd ever see this car.
But when I did see it, it was surreal to see this craftsmanship in person after writing about it a few months ago from afar. And boy was I impressed. Take it from me: this car is next level!
So I did what any sane person in my position would. I took pictures. As many as I could without being
too
obnoxious: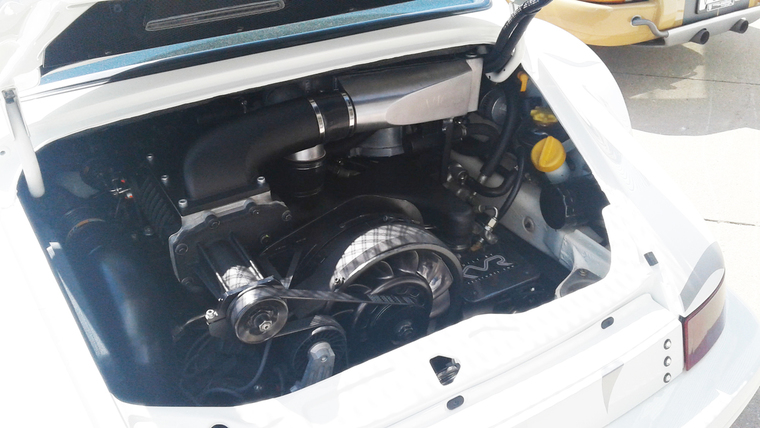 Built not bought. Driven not trailered.
A lot of automotive enthusiasts have an appreciation for the craftsmanship that goes into someone building a vehicle into something truly unique. And rightfully so.
But sometimes vehicles that are built to such a high-level, as is the case with this Porsche, aren't actually driven because they were so expensive and labor-intensive to create. Aside from being an amazing build, you might be surprised to find that even though this Porsche is essentially priceless, it was still driven to Cars & Coffee.
And we have the proof. We captured this Porsche driving away from Cars & Coffee. Check out the video at the bottom of the article.
The Rest of the Show
Although I have a special connection to the 964 Porsche for the reasons mentioned above, the rest of the show is worth mentioning as well.
I saw everything from a Ford F-100 pickup truck to a brand new Acura NSX supercar. Of course there were the usual suspects of Cars & Coffee like Mustangs, Camaros, and Challengers as well.
You can't really understand the full-breadth of what shows up without stopping on by, but below is a small sampling of some of the other vehicles that caught my eye: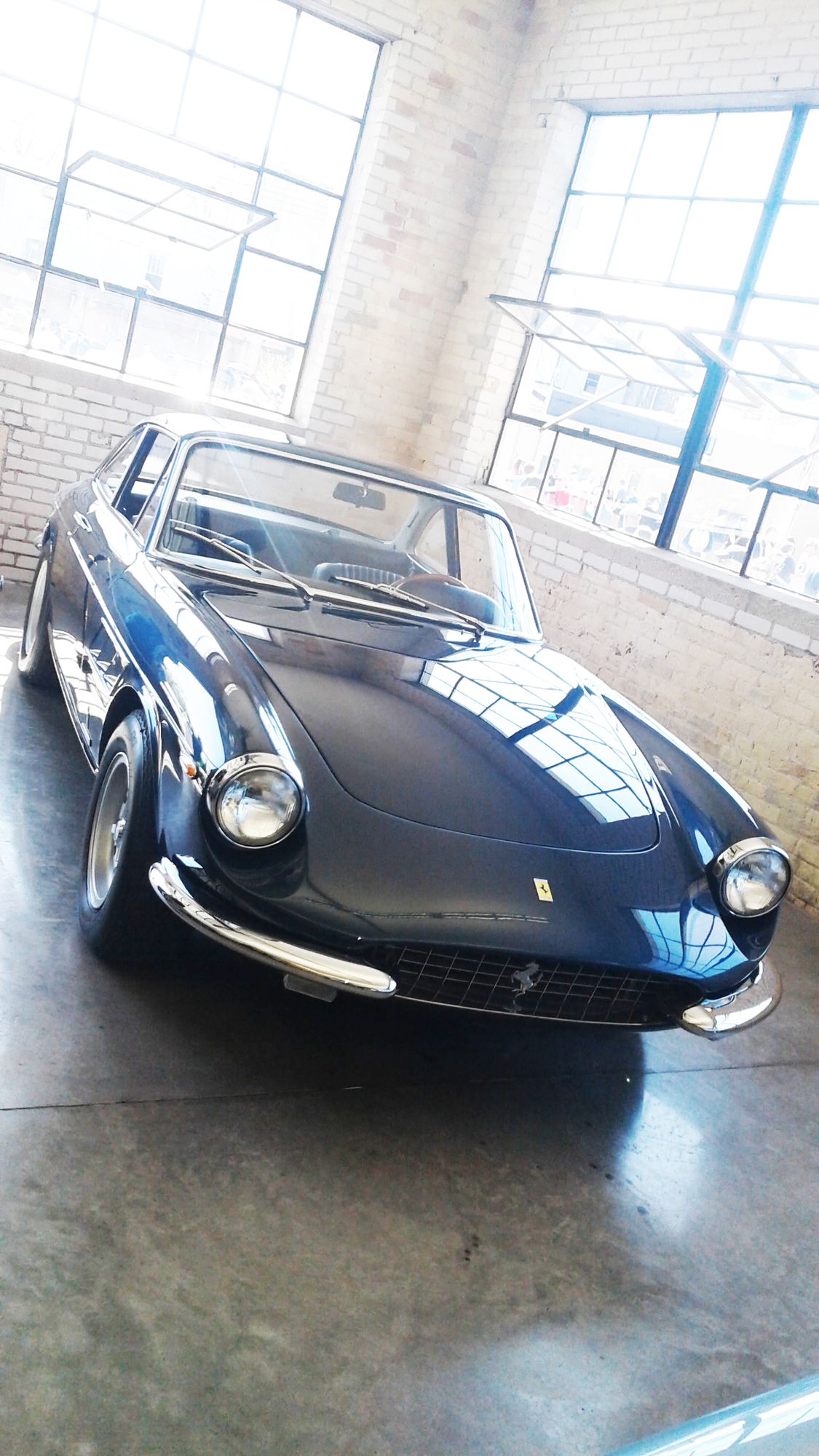 If you want to see more photos from the May 2018 event, check out
Rock Lake Motors' Facebook page
.

The Verdict?
Humans aren't always good at predicting things despite the huge reliance we have on heuristics just to get through the day. Human predictions are wrong just as often as they're right, and that definitely was the case here for me.
So, once again, although I don't see how the previous two Cars & Coffee events can be topped, I'll remain open minded to the next one I attend. After all, I was wrong in May.
And it would be A-OK to be wrong again in June - now wouldn't it?
(Don't forget to enjoy the Porsches in the video below.)